TarponTrips
Florida Keys fishing photo gallery
____________________________

---
Florida Keys fishing and tarpon fishing guaranteed!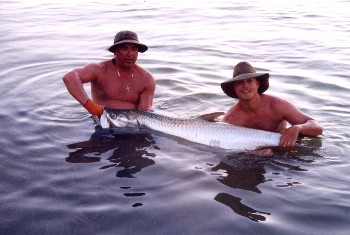 "Tarpon are the worlds premier inshore game fish."
Sport Fishing magazine



---
We practice catch and release!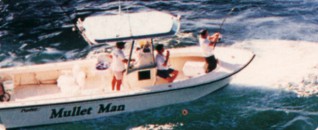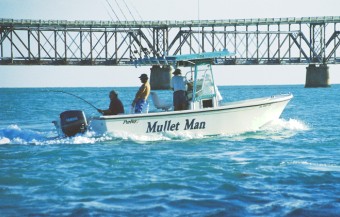 The "Mullet Man" in action!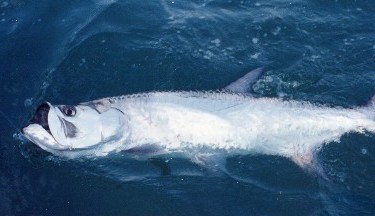 The magnificent Silver King at boat side.


Josh Elder and Captain John Herrick with a nice permit

Trip tips and best bets


Bridge tarpon
Tarpon fishing charters at the Bahia Honda bridge and surrounding area. A very comfortable and safe trip. Lots of big tarpon..You will catch a tarpon!
Best bet: Fish this trip late March to June.
Trip tip: For your first time try a PM trip, if you are going to fish two trips do a PM and AM. April has great fishing and you will be the first to fish the schools, May books up fast, June is excellent and most of the tourist are gone.

Bridge mixed bag
Featured on In-Fisherman TV in 2008! For fast action and big fish you can't beat this trip. Enjoy sight casting to giant tarpon, catch large hammerhead and bull sharks, big Goliath grouper, permit, snook, barracuda, snapper, gag grouper and jacks. Catch a variety of smaller fish on tackle from 6 LB to 20 LB class. Fish aboard our best boat with plenty of live bait. Enjoy safe inshore fishing, calm waters and lots of action.
Best bet: Fish this trip February to June.
Trip tip: Be ready to mix it up. Warm south winds are great. Winter cold fronts are tough. We would rather cancel your trip than beat you up on a bad day.
"The Florida Keys offers the most varied saltwater fishing in North America."
Chevy Outdoors magazine
| | | | |
| --- | --- | --- | --- |
| | | | |
| Amberjack | Mangrove snapper | Gag grouper | King mackerel |
| | | | |
| --- | --- | --- | --- |
| | | | |
| Barracuda | Cobia | Red grouper | Red snapper |
| | | | |
| --- | --- | --- | --- |
| | | | |
| Permit | Blackfin tuna | Sailfish | Jack crevalle |




| | | | |
| --- | --- | --- | --- |
| | | | |
| Mutton snapper | Redfish | Tarpon | Gray snappers |




| | | | |
| --- | --- | --- | --- |
| | | | |
| Goliath grouper | Snook | Jewfish | Jack |

Tarpon Trips customers


Dawn at the dock

Enter our photo contest and win a free trip!

Photos will be judged on lighting, composition, focus, interesting content and subject matter. We are interested in any good quality picture as long as it relates to Tarpon Trips. Send us beauty, sunrise or sunset, in boat action, boat side releases, jump shots, fish portraits, the captains or pictures of you and your group.
The winner gets a free 4 hour Bahia Honda bridge tarpon trip!
Deadline to enter your photo is November 1.

Let 'em go!

It takes a tarpon up to 20 years to reach 100 LBS and they can live to be 60. A fish like this is hard to replace, please release your tarpon and help take care of this incredible fishery.

Treat them right

Please do not lift a tarpon out of the water or drag the tarpon into the
boat for a picture, it will kill it!


This is a good way to photograph your tarpon. A tarpon kept in the water and released after a quick photo will live to fight another day.


Captain Alex and Bob Torres releasing a good sailfish
"Bluewater, Reef and Wreck fishing"

---

Catch some of the toughest and tastiest fish in the Atlantic ocean!


Sailfish


Dolphin

Trip tips and best bets

Bluewater
Offshore trolling or drifting for sailfish, marlin, dolphin, kingfish, wahoo and tuna. Best bets: February and March sailfish and kingfish, March through June dolphin.
Trip tip: Weather permitting, the pelagic game fish are seasonal and weather driven. Let the captain call the shots.

Reef
Drift or anchor and chum the reef edge and adjacent structure.
Best bets: February through April, grouper, mutton snapper, yellowtail snapper, mackerel and jacks.
Trip tip: Weather permitting, a shot at something big and a good way to get some good fish to eat.

Wreck
Anchor and chum structure from 6 to 20 feet deep in the Gulf of Mexico.
Best bets: February through April, grouper, mangrove snapper, mackerel and cobia.
Trip tip: Less wind and waves, lots of action, smaller fish on average and the best table fish.

This information is based on our charter season from February to June. Many of these fish can be caught at other times.

Current fuel prices have driven costs for these trips up to a point we feel we can do a better job for you with our mixed bag bridge trip.
---
12 species from 20 to 1000 lbs.
Exciting on light tackle and great fun to yank on monsters with heavy tackle.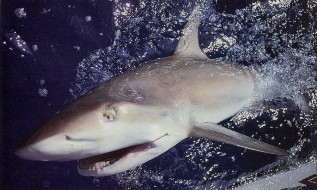 We can take you on a shark hunt for a half or full day.
Bulls and great hammerheads up to 14 feet long are our specialty.
---

TarponTrips
in the Florida Keys

Visa / MasterCard 1-800-241-1975
www.tarpontrips.com